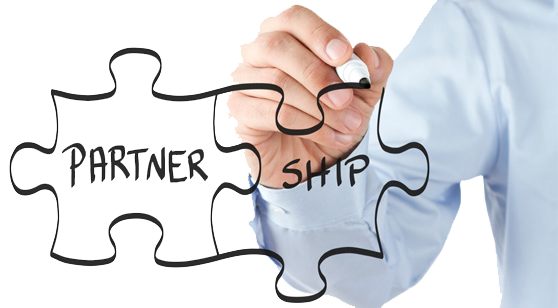 There are a combination of methods we use to generate highly-qualified leads that make Franchise Harbor a great place to advertise your franchise and business opportunities.
1. Search Engine Optimization - We work hard to maintain high rankings for the right keywords, not just for our website, but also for specific industries and business listings like yours.
2. User-Friendly Design - We make it easy for our visitors to find your business opportunity by giving them many ways to find what they are looking for and by letting them customize their list.
3. Original Content - With some advertising packages, we write a unique summary of your business opportunity to help people find it in search engines and to peak their interest.
5. Blogging - Blog posts that promote specific advertisers like yourself then sharing the posts on social media to get more interest in the opportunity you listed here.
6. Advertising - Places we advertise include; The Wallstreet Journal, Inc. 500, About.com, Entrepreneur.com, Yahoo Small Business, among other high-traffic, websites and publications.
7. Paid Search - We use Pay-Per-Click (PPC) advertising through Google AdWords to drive even more highly-targeted traffic to our website and specific business pages..
When you partner with FranchiseHarbor.com you will experience an unwavering focus on customer service from qualified consultants and a team of experienced professionals as well as high end lead generation to help you reach your franchise business development goals.
Contact us using the form below for more information.
Testimonials
"Just a short note to thank you for your professionalism in helping me understand the benefits of joining Franchise Harbor . We have received some very good leads in a short time (phone numbers are good) and an excellent one from your email blast."
Linda Searles
President
Baby Power Forever Kids
"We wanted to thank you for all your hard work and persistence in bringing my company Coffee Machine Business to another level with your expertise in advertising. This has been by far one of the greatest choices I have made in 11 years of being in business. In less than 3 weeks of being on Franchise Harbor my company has already sold 4 deals. I would highly recommend Tina and her staff to anyone who is looking at driving quality and qualified investors in starting their own business."
Coffee Machine Business
"Being new to the Franchise Consulting Industry, I have tried several lead resources. Franchise Harbor leads are an excellent value, I get quality leads and the specific company of interest for a great price, definitely plan on keeping them in my tool box!"
Jeff L
Nexus Point Group